6 tags
Art of X-Mas gift giving
Okay it's not really an "art" more of an "economics"; well of course it would be or else it wouldn't have made it into this blog. Let's think about this for a moment; the best gifts are given to you by your significant other (a boyfriend or a girlfriend)- alot of thought goes into these presents. It's the gift from grandma that tends to be hopeless – and...
11 tags
How the UK was affected by the bad decisions of...
The causes of the crisis remain ambiguous, with many theories and assumptions offered by economists and governments around the globe. While a significant amount of literature has been published regarding the attributing factors of the 2008 financial crisis, this article attempts to simplify them into a few basic points: 1. The collapse of the Icelandic Banking System 2. Speculative asset demand...
6 tags
Why economists don't vote and why the average...
We all know that voting is a democratic right. After all The Universal Declaration of Human Rights recognises the integral role that transparent and open elections play in ensuring the fundamental right to participatory government. So why is it that some vote but not everyone? Research shows that most economists don't vote because voting introduces costs such as time, effort, lost productivity...
6 tags
Financial Austerity – making or breaking the...
Austerity is defined as a set of policies which seek to reduce spending in public services and benefits as part of a deficit-cutting measure that a government may pursue. If we apply this to the UK, this is demonstrated in the recent cuts to public services e.g. the police, the NHS and the armed forces in light of the economic recession which has blighted the UK economy since 2008. The theory...
5 tags
Defending the Bank Of England
Rising fuel, clothes and food prices meant that the CPI inflation had risen to 3.5% in March. The inflation figures measure the rate at which prices are rising compared with the same month a year ago. The argument against the BoE is that these historically low interest rates (currently at 0.5%) are making things cheaper and causing people to spend too much. Thus increasing inflation. The bank...
8 tags
Water my garden or break the law?
In southern and eastern England we've had exceptionally two dry years since records began. With no way of knowing what mother nature will bring us, Thames Water, along with others have introduced "temporary use bans". To you and me that means hosepipe bans. So after this, The 60 Second Economist is left with a dilemma. Do I water my garden or break the law? In recent days...
4 tags
Bank Holidays are costly.
The Centre for Economics and Business Research (CEBR) said each bank holiday costs the UK in the region of £2.3 billion. They say that we lose £19bn per year from these "breaks". If we didn't have these holidays the GDP (Gross Domestic Product) of the UK would be £19bn more! 'We have done some maths on this and about 45 per cent of the economy suffers, the offices, the...
5 tags
National Minimum Wage causing Unemployment
The National Minimum Wage (NMW) is a minimum amount per hour that most workers in the UK are entitled to be paid.Currently workers aged 21 and over can expect to be paid a minimum of £6.08 per hour. It is all well and good that the governemnt sets a limit on how much workers should be paid but lets now take a look at some of the problems. Consider the diagram above. Its a very basic...
7 tags
Roses are red
Valentines day has come and gone. Some of you are left heartbroken whilst others filled with joy. Whatever's happened next time the 14th of Feb comes round make  sure to take a leaf out the 60 Second Economists book. Valentines day is concerned with signalling-give out the right signals and you may impress the other half. Bear in mind though it doesn't have to be gifts worth thousands...
5 tags
Vouchers...don't they cost to print?
Have you ever though about the economics of vouchers? Well here is a 60 second case study to get you thinking… You can get restaurant vouchers for nearly everywhere now and Pizza Express (the example we will use) is no exception. With less than a minute to explain I will not go in to specifics about how much Pizza Express may make on each pizza/pasta but the sake of argument, let's agree...
6 tags
High inflation...why aren't we acting?
The UK's inflation rate for December has been published. The RPI stands at a staggering 4.8%. The Bank of Enlgand base rate stands at 0.5% for 26 months in a row. Surely if inflation is rising and people are spending too much then the Bank of England should increase the base rate to reduce the incentive of borrowing and hence spending but No. The Monetary Policy Commitee voted to keep the...
5 tags
Time: the invisible tax
Inflation is not just about prices but a growing tax on consumers time. The official measures of inflation focus upon the rise of cost. In these tough economic times an increasing number of people are fighting to reduce their costs. What we do not consider is the rising amount of time people spend shopping around. There's a whole array of discounts available on the markets-whilst this is...
7 tags
Rule of 72...not 42
We've all heard it the number 42 is "the answer to life the universe and everything". Whilst the number 42 has uses its uses in fields of Mathematics, Science, Technology, Astronomy & Religion- it seems not in Economics. However in the world of Economics & Finance we have the 72 Rule. A very odd number (well mathematically its even). The rule of 72 is used to predict...
5 tags
Austerity measures... Will it work?
We're cutting household budgets but to really get the economy growing we need spending to go up. So with a tight purse that won't happen. Governemnt spending is being slashed- it would have to be much higher than it is today. Supply Side Policies- We've been deregualting markets year on year but where are the jobs this reduction in red tape is meant to create? Do austerity...
6 tags
A new kind of democracy...(quite old actually)
What the 60 Second Economist is referring to is your economic Vote. Believe it or not the economic vote has influence on politics and the economy. Each £1 (or penny) spent is an economic vote. Every time you spend some amount of money at your local supermarket you are essentially giving your vote to that company to stay in business over its competitors. However, many "economic voters" become...
5 tags
Oh the woes...oh the queues.
Christmas day is over and now the boxing day sales start. Loads of people are rushing to get their hands on that special item at hugley discounted prices. But the 60 Second Economist cannot help but wonder..whats the cost to all this madness. Queues! That's right we pay for all these cheap items by spending hours in queues. So the next question to ask ourselves is what is the optimal...
3 tags
The economics of Christmas decorations
Why bother buying them, putting them up, wasting time and then taking them down again? After all, the economist wonders, what's in it for you? The very same non-economic contribution is going on online, every single day. More and more of the content we consume was made by our peers, for free. People like the way it feels to live in a community filled with decorated houses. They enjoy...
6 tags
Bargain? Think again....
If you've ever wanted to buy something second hand, its probably because its caught your eye. But should you go forth and buy that product? Probably not. This is on the basis that you do not have enough or perfect information about the product that is being sold. We call this information asymmetry. This creates an imbalance of power in transactions which can sometimes cause the...
4 tags
Inflation affects "Pound" shops
Inflation = a general rise in prices over a given time period, and resulting in the loss of value of currency. Due to the rise in inflation shouldn't pound shops increase the prices of their products? I mean I'm not complaining but it doesn't take an economist to work that one out. If a baking tray costs £1 and inflation has increased by 5% surely that means the the new...
6 tags
Bonfire Night-Bad for Budgets, Good for the...
The 5th of November saw the skylines across Britain light up for the annual firework display. While its all fun and games theres an economics for it… At the moment we're on a very steep road to recovery, letting a firework off is bad for your household budget but good for the economy. It is a big market. Britain consumes around 10,000 tonnes of fireworks every year. While most people...
5 tags
Assume or believe...
Assume first, believe second, tackle the problem third. A physicist, a chemist and an economist are stranded on an island, with nothing to eat. A can of soup washes ashore. The physicist says, "Lets smash the can open with a rock." The chemist says, "Lets build a fire and heat the can first." The economist says, "Lets assume that we have a can-opener…" I couldn't find the original...
3 tags
Halloween- Give them money!
Economists haven't adopted the practice of physicists and applied numbers to their laws, but if they did, the first law of economics would be that lump-sum transfers are more economically efficient than in-kind transfers. If you are going to give a gift to somebody, you should just give them the money. They will be a better judge of the best way to spend it. If instead, you give them a...
6 tags
Human number 7bn
On 31st October the UN named the 7 billionth baby to be born. Of course this is a maths projection and they come with errors. The UNFPA doesn't even know whether the 7 billionth person will be born in 2011. Even the UK is relying on 10 year old census data! Each new billion comes more swiftly than the last one – it's pretty worrying. It means that at as our poulation grows...
4 tags
4 tags
Newtons Law of Economics
First Law: The views of an economist remains constant unless someone else challenges it. Second Law: F=ma R=qp Where R= Revenue, q=quantity demanded and p= price per unit. Third Law: For every economist, there exists an equal and opposite economist.
5 tags
Coffee Shop Economics (pt 3)
The nine friends surrounded the tenth friend and beat him up. The next night, the tenth man didn't show up for coffee. So the nine sat down and had their lattes without him. But when it came time to pay the bill, they discovered something important. They didn't have enough money between all of them to pay even half of the tab! Too late, though, since their wealthy friend had no...
5 tags
Coffee Shop Economics (pt 2)
(continued) So, to be fair, the owner suggested reducing each of the six men's bills by roughly the same amount, and he proceeded to work out the amounts each should pay. And so: - The fifth , like the first four, now paid nothing (100% savings). - The sixth now paid £2 instead of £3 (33%savings). - The seventh now paid £5 instead of £7 (28%savings). - The eighth now paid £9 instead...
5 tags
Coffee Shop Economics (pt 1)
Every weekday ten friends go out for lattes. Each day the total bill for the ten  comes to £100. If they paid their bill the way we pay our taxes, it would go something like this: - The first four friends (the poorest) would pay nothing. - The fifth would pay £1. - The sixth would pay £3. - The seventh would pay £7. - The eighth would pay £12. - The ninth would pay £18. - The tenth (the...
4 tags
Love-O-nomics
Once, a boy starts spending more and more, at a point the satisfaction the girl was getting from the gifts gets diminished. And vice-versa. (Diminishing marginal returns) By the way… TPP= Total Physical Product MPP= Marginal Physical Product Increasing Returns - TPP increases at an increasing rate with increase in inputs (gifts and expensive dates).The MPP( i.e., the addition to the...
6 tags
Harry Potter & the London School of Economics
What would have happened to a popular fiction series if instead of Hogwarts, J.K. Rowling had sent Harry Potter to the London School of Economics. So, with that in mind……. "Harry Potter And The Sorcerers' Lump Sum" "Harry Potter And The Chamber Of Marginal Analysis" "Harry Potter And The Prisoners' Dilemma Of Azkaban" "Harry Potter And The Coase Theorem Of Fire" "Harry Potter And The Order Of The...
1 tag
"#You might be an economist if …if, upon forgetting a phone number, you decide..."
– Phil Bastow, Royal Grammar School, High Wycombe
1 tag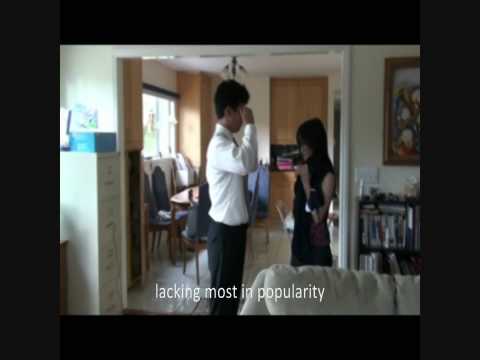 1 tag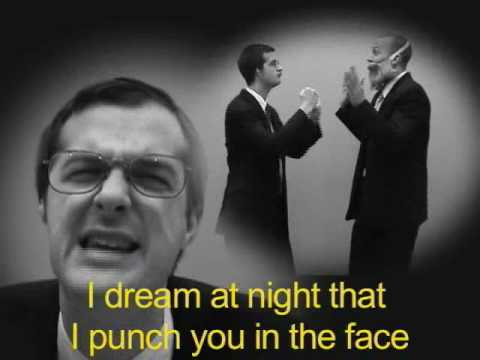 1 tag
Read this and you lose out
What you could have done instead of reading this … . Opportunity Cost = The cost of the next best alternative which has foregone when a choice is made E.g. I could have gone to bed, but rather, I'm sitting here doing my Philosophy Essay. Many Thanks to Isabelle for her guest blog post.
5 tags
At the expense of an economist
Some people don't understand what economists do all day. An economist is a man who states the obvious in terms of the incomprehensible. Knopf, Alfred A. But at least we can have a laugh at their expense. ___________________________________________________________________ A mathematician, an accountant, and an economist apply for the same job. The interviewer calls in the mathematician...
1 tag
3 tags
Rational people think at the Margin
It's quite obvious that people don't think at the margin. We don't go to the supermarket and say… I'm gonna buy an apple…I'm gonna buy an apple…I'm gonna buy an apple…I'm gonna buy another apple……(you get the picture) People don't think like that! Now if people don't think at the margin and economists say...
1 tag
"#You might be an economist if …if you refuse to sell your children because you..."
– Yoram Bauman
4 tags
Quantum Economics
I can do science me! Quantum economics describes the behavior of fundamental particles. Some of these particles are listed below: Currencon. The currençon is the fundamental particle that mediates the force of monetism. All money can be quantised into currencons. A currencon can carry a credit charge or a debit charge. Politon. The politon is the fundamental particle that mediates the...
1 tag
Elasticity
Elasticity: The responsiveness to a change in price. When the price tag of a good changes, do you continue buying it or seek an alternative product? If the price of a product changes and you carry on buying it (perhaps its a neccesity) then we say the the product is price inelastic. (e.g. water) If the price of a product changes and you dont buy it (perhaps its a luxury) then we say the the...
3 tags
Life...no app for it (but there's an economics for...
and there's an app for that Some of the most important decisions in our lives are made using economic reasoning, without you realising it. who you marry who your friends are and who are acquaintances how many children you have why you keep returning to the same shop on your lunch break! Basically we weigh up pros and cons of our decisions and then make a value judgemnt on it. When one...
8 tags
Operating at the margin
Yesterday, someone (we'll call him Bob) asked me if I had a commenting feature on this blog. Unfortunately as great as Tumblr may be, they dont have a commenting system. Looking at this from a purely economic perspective, I was the supplier of content and Bob was the consumer. It seemed that Bob was over demanding…hence we were not operating at the equilibrium of the demand and supply...
6 tags
4 fundamentals of Economics
Choices are not good. (the minute you make a choice you're losing out on something else) Humans are stupid (we're all irrational apparently) Trade happens for a reason (you're either ripping off someone else or being ripped off yourself) Governements are nosy (just think of the times they've interferred in your life)
2 tags
The economic problem
"Please sir," said Oliver, "may I have some more?"                                                                                  …. Charles Dickens  There are unlimited wants and limited resources in the world we live in. Scarcity makes us choose!
1 tag
Sh*t Happens (even in economics)
Law of diminishing marginal returns. As you get more of a good thing, it becomes less good. Sh*tt*ng once is heaven, Sh*tt*ng 20 times is stupid.